Waves Aromatherapy Diffuser Locket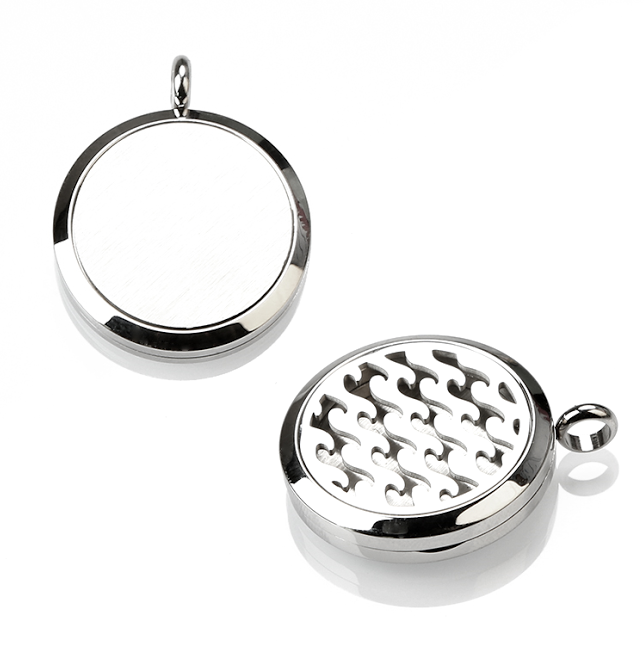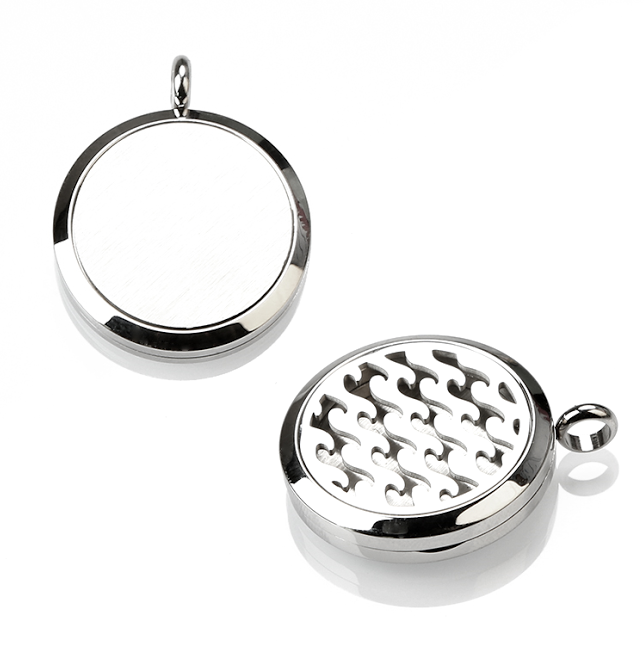 Waves Aromatherapy Diffuser Locket
With the Waves aromatherapy diffuser locket you can have your favorite essential oil scents with you wherever you go.
Just add a few drops of essential oil** to one of the colorful felt discs and place it inside the locket. The open wave design on the front acts as a diffuser, allowing the scent to gently escape. The solid back of the locket and secure magnetic closure keep the scented disc securely inside.
This diffuser locket set includes six felt discs, which are visible through the locket front, giving it an added touch of color. Match them to your outfit or pair the discs with a variety of scents to match your mood.
The locket and chain are made entirely of high quality hypoallergenic 316L surgical stainless steel. **(Essential oil not included.)
Designed by Rory for Stimtastic
Details:
Size: locket 1.2" (3 cm) across; chain 24" (61 cm) long

Materials: 316L surgical stainless steel locket and chain; 6 felt cotton discs

Essential oil not included.

Warning: Choking hazard: not suitable for children under 8 years old. If you live with pets or people with breathing conditions, please research what essential oils are safe to use.
You Might Also Like