Phone Cord Bracelets (set of 3)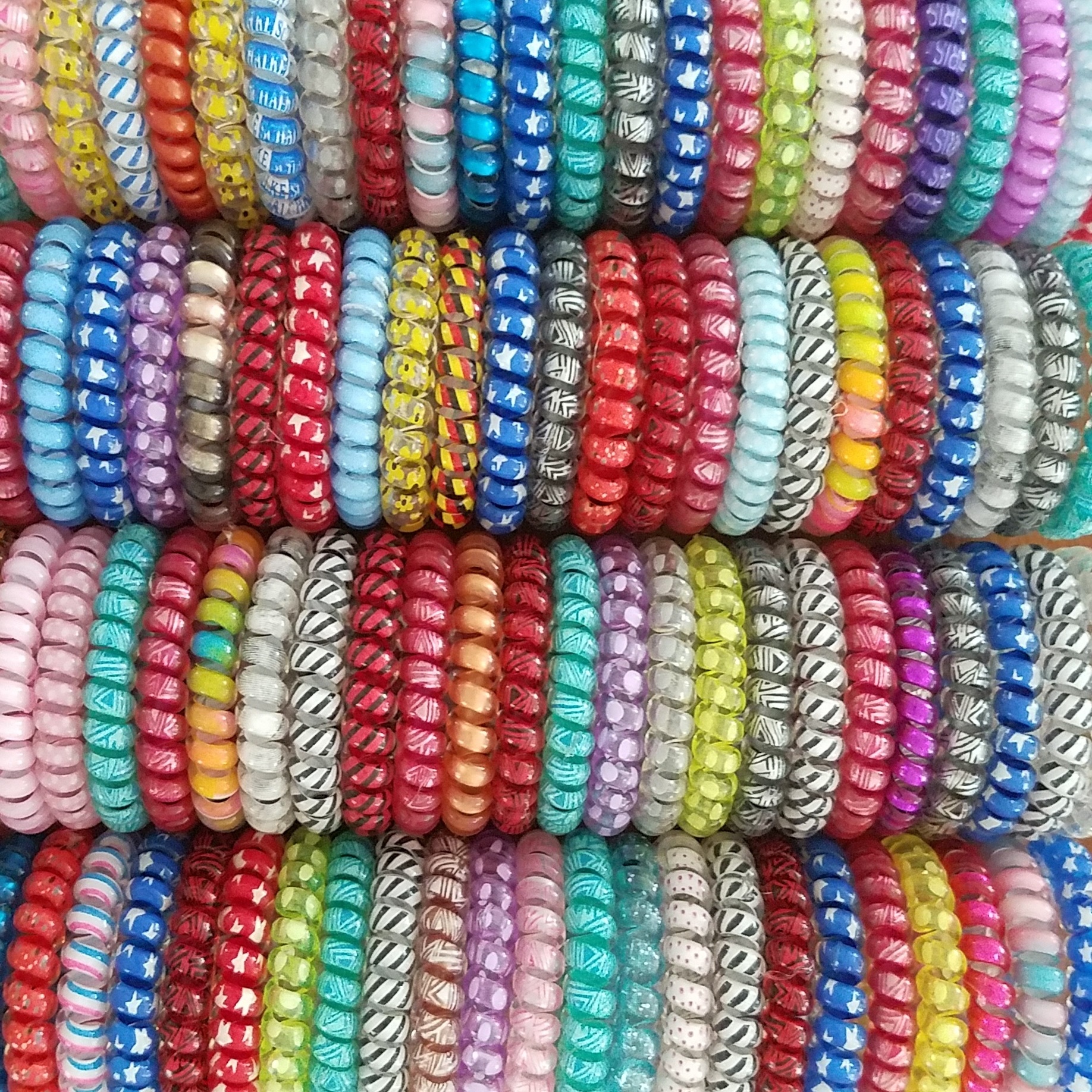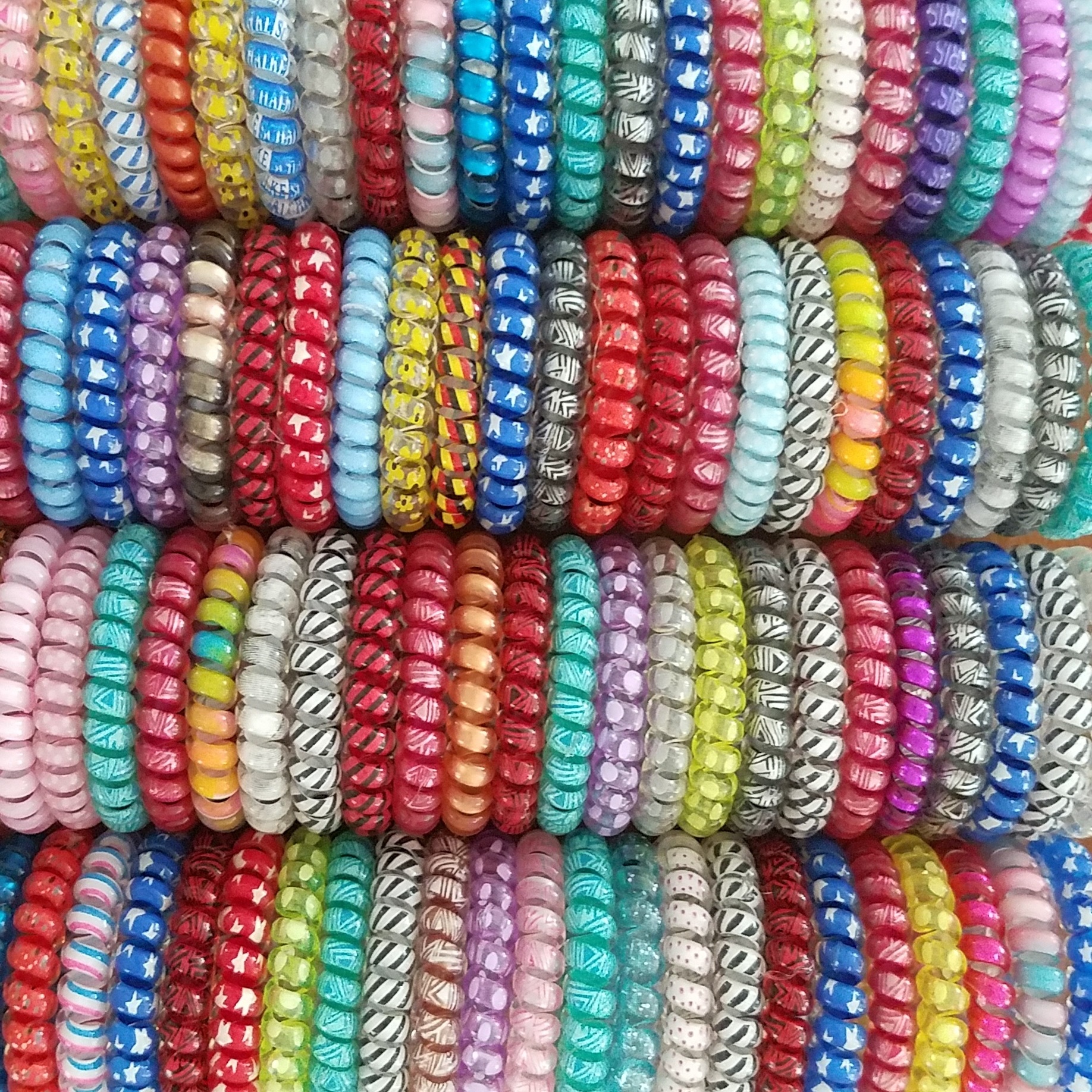 Phone Cord Bracelets (set of 3)
Flexible coils available in dozens of fun patterns and colors. Wear them as bracelets or hair accessories and you'll always have a silent, stealthy fidget close by.
These stretchy 5-inch (12.5 cm) long coils expand to fit any size wrist. Made of durable coated plastic, phone cord bracelets are lighter and thinner than old-school telephone cords and way more fun!
Sold in sets of 3.
If you have general color preferences, please let us know in the order comment section. (Due to the constantly changing designs, we may not be able to fill requests for specific pattern/color combinations.) If no preferences are mentioned, we will send a color coordinated set of 3.
More Details
Size: About 5 (12.5 cm) inches circumference at rest, expands to fit any wrist size; coil is 1/4" (0.6 cm) wide and cord is 3/8" (1 cm) wide.

Materials: plastic

Warning: Choking hazard: not suitable for children under 8 years old.

If your coil loses its elasticity, you can submerge it in warm water (50-60 degrees C/140 - 160 degrees F) or blow it with a hot air dryer for a short time to restore its springiness.
You Might Also Like